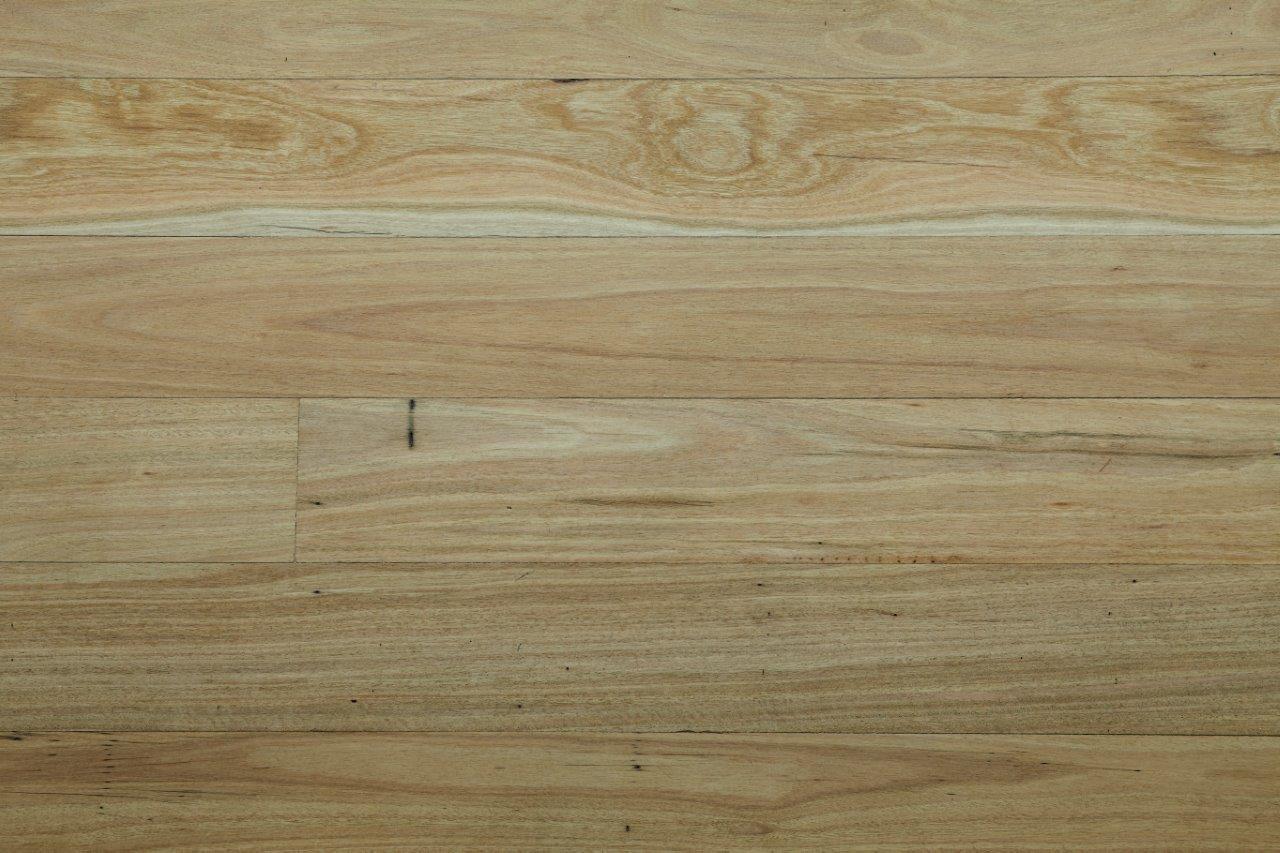 Blackbutt New England
Eucalyptus Campanulata
New England Blackbutt is sourced from the coastal ranges and tablelands of northern NSW and southern Queensland. The material is very similar in appearance and properties to Blackbutt (E. pilularis). The colour ranges from pale browns to straw blondes, with gum veins being a common feature. The grain is usually quite straight. New England Blackbutt is similar to Coastal Blackbutt but usually has a little more colour variation and more natural features are common.
Heartwood class 2 durability above ground, Termite Resistant and Janka hardness of 9.5
Blackbutt Sizes and Specifications
SPECIES IN DETAIL
Look and Features Exhibits pinholes, dark gum veins and some surface checking
Colour fairly even from a light honey through to golden nutty browns - sapwood is distinctively paler
Janka Hardness Rating 9.1
Botanical Name Eucalyptus Pilularis
Also known as Coastal Blackbutt, Pink Blackbutt
Dry Density 900kg/m3
Natural Durability Class 1 (above ground)
Profiles 60x19, 80x19, 85x19, 130x19, 180x21, 80x12, 86x12, 80x13, 85x12, 83x14, 130x14, 180x14, 60x20.5, 83x21, 63x19
Additional Information
| | |
| --- | --- |
| Janka Hardness Rating | - |
| Botanical Name | - |
| Also known as | - |
| Dry Density | - |
| Natural Durability | - |
| Profiles | - |
Grades
Select; this has the least amount of natural feature. In select grade you can get a small amount of natural features like gum vein and pin holes. Remember even select grade can sometimes have a small amount of natural feature.
Standard; the natural features are limited meaning the gum veins are small to medium in length; there are some small natural pin holes and small tight knots and swirls throughout the boards. This is a very popular grade as it has just the right amount of natural features to satisfy most people's taste if they are after a natural looking floor at a great price.
Feature: This is what we call the "Timber Lovers Grade". If you enjoy the look of all the natural features like gum veins and gum pockets, small knots, slight surface checking and other natural features in your timber floor then this is for you. The machining is the same as select grade and it is still as structural as select grade. You will have to do some filling with feature grade to get a smooth finish on your floors.
Prestige: is a mix of select and standard grades usually this grade is used in wider boards and at times in other sizes. Generally it's the entire select grade from the run and the better boards from the standard grade.
Rustic: is when they usually have a prestige grade involved, so it generally the lower half of the standard grade boards and the feature grade boards mixed together.
Rustic Industrial: a new grade we have introduced to the market that is a mix of standard/feature/cover and homestead grades. We only supply this as a T&G Flooring profile and if used as a structural floor the layer must carefully select out the better boards and dock out any excessive splits, checking, large knots etc. This grade is for those who want a floor with high features and also a low budget cost floor covering.
Homestead: another new grade we have introduced that basically is a select grade looking board with sticker marks on the face of the boards.. While some of the stick marks will sand out or fade away when coated there are some that remain noticeable and as they are caused by human interference they do not pass as a feature under Australian Standards. This grade is sold around the same price as feature grade. Please call office for more details and sample pictures of floors that have been laid and polished to show finished results.
Cover/Utility; better known as auction grade. Not recommended for a polish finish. The grade consists of large gum veins, termite galleries, knot holes, excess surface checking and miss machining. It requires the installer to take a lot of care when selecting the boards and generally a lot more waste is required to get a reasonable looking polished floor.